A good quality custom safari is not the cheapest vacation out there (but the best as far as we are concerned). And traveling to Africa can also be a bit daunting for those not familiar with the continent. The expense of a safari combined with the fact that Africa can seem a little "scary and far", can make it difficult for singles with wanderlust to find a willing partner to share the adventure with. But have no fear you lone adventurers – a safari is actually one of best and safest travel options out there. There's no need to join a group if you don't like to travel in a herd. Find out why below …
Your transfers and touring are all pre-arranged and private. We arrange meet and greets at every airport as well as private transfers. You'll be with a qualified city guide or driver who will keep you informed and keep you company during pre- and post safari city tours. You can select your own activities on a private or group basis in Cape Town, Victoria Falls or Nairobi. Safety should not be a concern for those planning a solo safari, you won't be left jet lagged at the airport curb trying to hail a cab.
Booking a private custom safari does not mean you won't have people to share your first lion kill sighting with! Unless you are planning to do a self-drive safari and rent your own car, you will not really be "on your own" on safari except at night, cozily tucked into your room or tent. Your game drives and other activities on safari are always led and guided by a ranger or tracker. Your safari drives and activities will also be in the company of other guests staying at the same lodge or camp as you. You'll find it easy to connect with people from all over the world who are as adventurous as you are!
Safaris are as social as you want them to be, with communal dining quite common at the smaller luxury camps, or your guide will join you for drinks and meals (if you prefer not to eat alone). Many safari lodges and camps are run by a social management team who will often share a drink with you around the fire at night, or join you for meals if you wish. Smaller luxury safari lodges set up a communal dining table so everyone can meet and socialize. "Bush dinners" are common on safari in southern Africa, and all guests join in for a communal meal.
Single supplements can be avoided at certain times of the year and by using lodges who waive the requirement. Single supplements can add a significant amount to any solo trip and make the cost prohibitive. But you don't have to join a group to enjoy savings. And even group travel requires you to add a single supplement unless you're fine sharing a room with a stranger (or they with you!). Instead, opt for a safari in the "green season".  Many excellent safari companies like Wilderness, waive the single supplement during the low season.
Fly from camp to camp instead of driving and enjoy more time on safari and better savings as a solo traveler. If you're traveling alone, it makes sense to fly in between safari camps rather than have a whole car and driver to yourself. Not only is it quicker to get from A – B, it's often more reasonably priced. Tanzania is a good example, where a car and driver can take up a significant amount of your budget as a single traveler, and it isn't always ideal as both you and your guide might feel compelled to talk about what you are seeing all the time to fill in the silence. By flying you are opting for a "game package" which means you'll enjoy safaris on a vehicle with other guests directly from the camp or lodge you are staying at. It's more social, and a great way to meet people from all over the world.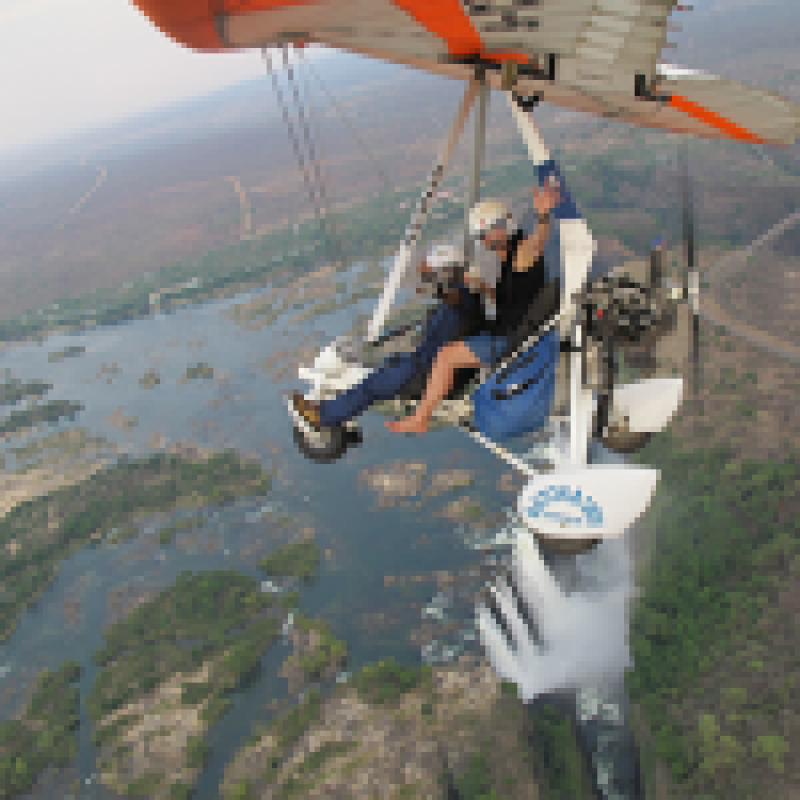 **Note …. Safaris are an exceptionally great option for women traveling alone! 
Because our safaris are customized and include full service with regards to transfers and touring, it's a great safe option for women with wanderlust to travel "alone". You'll be met at every stage of your trip, guided when you wish to be, and taken care of every step of the way. You don't have to worry about going out at night for dinner, as all meals are at your camp or lodge, with lots of friendly staff and management around. No one will bother you late at night or knock on your door, as no one is allowed to walk around where wildlife is present unless you are accompanied by a guard! All of us at African Portfolio have enjoyed safaris on our own, and we can vouch that it's really a great option and not scary in the least.