At African Portfolio we've curated the perfect private guided day trip to the Cape Peninsula and Cape of Good Hope. With our hand-picked, highly qualified guide, you'll spend the morning visiting the penguins at Boulder's Beach, and continue on to witness the symbolic meeting of the Indian and Atlantic Oceans. Enjoy a decadent lunch (own expense) at Chef Franck Dangereux's Food Barn. End the day sipping a glass of wine at a Constantia winery to watch the sun set on yet another splendid day in South Africa!
Your Day…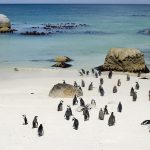 Your private guide will pick you up from your Cape Town hotel at 8:30 am. The day will start with a picturesque drive past some of Cape Town's most beautiful beaches, en route to the African Penguin breeding colony at Boulders Beach (about a 45 minute drive). It's forbidden to touch the penguins or feed them, but it's easy to get just a few feet away from them. A nice boardwalk connects you to a "lookout" point where the majority of the penguins swim, play and waddle along the beach. But look closely and you'll see stray individuals nesting in many of the bushes and under the boardwalk itself. These are wild penguins and they can get quite grumpy, especially when protecting their eggs. The official brochure warns you "Penguins have very sharp beaks and can cause serious injury if they bite or lunge " — you've been warned, but luckily they only reach around knee height! Fun Fact: The penguins at Boulders Beach used to be called Jackass Penguins
 because of their distinctive mating call that sounds like a braying donkey. Because several South American penguins apparently make the same noise, their name was changed to African Penguins. 
Once you've had your fill of penguin-watching, you will continue to the Cape of Good Hope Nature Reserve, home to an array of fynbos, over 250 species of birds, buck, baboons and Cape mountain zebra. (We highly recommend the 1-hour walk from the Cape of Good Hope to Cape Point.) Board a funicular to get to the Lighthouse (at the top of the Peninsula) to witness the symbolic meeting of the Indian and Atlantic Oceans, offering spectacular views over False Bay. If you're lucky you may catch a Great White shark breaching in the distance.
As you leave the reserve, you head to Noordhoek for a delightful lunch at The Food Barn (for your own account). The menu here is always fresh, exciting and exquisitely paired with excellent wines. You then return via a drive along Chapman's Peak Drive, which is one of the most scenic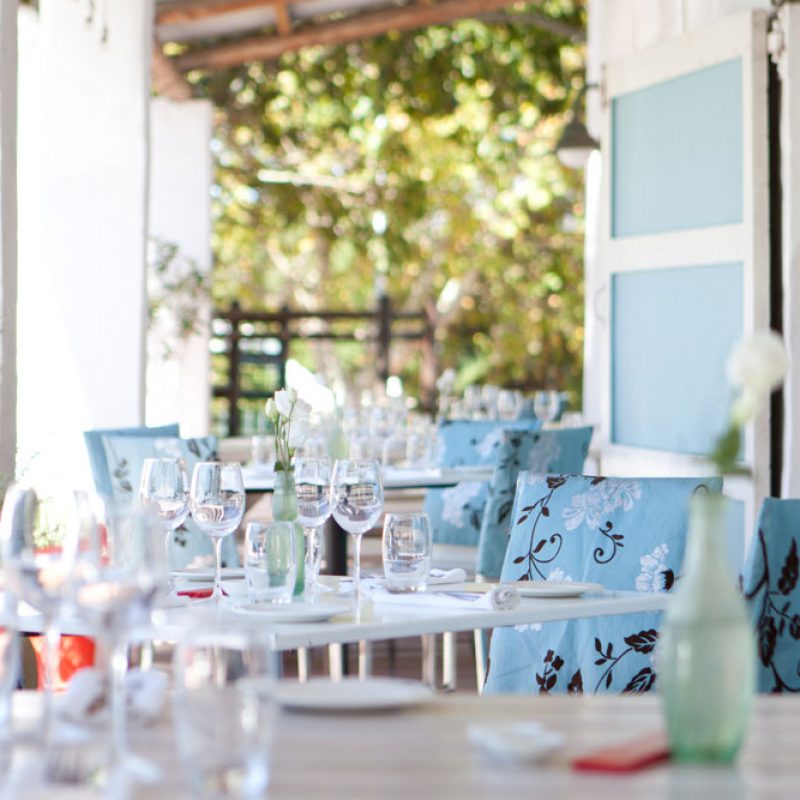 drives in the world! This 6 mile route winds its way from Noordhoek to Hout Bay offering stunning views of the Atlantic Ocean below. Every one of the 14 bends and twists brings new vistas to light.
End your day with your feet back on the ground to enjoy a wine tasting at a Constantia Winery, and enjoy the gorgeous setting and delicious wines from one of the first vineyards planted in South Africa, laid out by Cape Governor, Simon van der Stel in 1685.  Or if it's summertime, enjoy a wonderful free summer concert on the lawn at Kirstenbosch, one of the world's greatest botanical gardens.
Keep in Mind..
The Peninsula Tour starts at 8:30 am, this ensures you get to Boulder's beach before the tour buses arrive, and allows you as much time as you like with the penguins.
Interested in shark-cage diving with Great Whites? We recommend you add an extra day to your Cape Town stay and enjoy it at False Bay, closer to the city as you'll have to leave very early in the morning! End your shark cage diving experience here, with the more sedate penguin viewing at Boulders beach. During whale-watching season July – December you can also try your luck with the great whites in Gansbaai (but note this would be a full day trip). It is essential to pre-book shark-cage diving in advance, contact us for more information.
During the summer months (November – March) the ocean is still very cold, but on a nice hot day, you can swim at a lovely public beach right around the corner from the Penguins at Boulders beach. If you're lucky you may be joined by a penguin or two.