We've put together a guide that covers three types of gifts – useful and/or fun items to give someone to take on safari, suggestions for the ideal gift to buy folks back home when you go on safari, and some high-quality gifts available online that support Fair Trade principles. Happy shopping!
Gifts for someone going on safari
If the person you're buying a gift for is planning on going to Kenya, foster a baby elephant on their behalf. The David Sheldrick Wildlife Trust in Nairobi rescues orphaned elephants and raises them until they're old enough to be reintegrated into the wild. Not only will you support this amazing organisation, but the recipient will have the opportunity to have a one-on-one visit with their ellie too. Read more about the trust on our blog.
Do you know any big cat fans? AfriCat Namibia supports carnivores such as leopard, lion and cheetah either through research, rehabilitation or for caring for animals who are too habituated to be released into the wild. The recipient will get a photo, a certificate and regular updates. Look out for Africat America Inc as a charity to support on Amazon Smile too.
Olloclip's Mobile Photography Box Set includes clip-on fisheye, super-wide and zoom lenses for the iPhoneX that will dramatically improve wildlife images (keep an eye on their website for rollout of lenses for other iPhone models). For photography tips, check out our blog.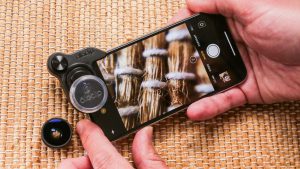 Useful not only for safaris but any international travel, Flight 001's universal adapter includes a USB charging port.
We always recommend our clients bring a good pair of binoculars with them on safari. Bushnell has models in a variety of price ranges, including ones that autofocus.
For something fun, a Polaroid camera. Printing out photos is expensive and difficult in Africa, so leaving a picture as a keepsake with the people you meet along the way can be a welcome, thoughtful touch. Older children would probably love this too.
A gift that endures far longer than the trip itself is a print or digital subscription to Travel Africa Magazine. Published four times a year, the content from top photographers and wildlife experts will both inform and inspire African wildlife lovers.
Books about Africa in general are a winner, and we don't just mean Nelson Mandela's autobiography Long Walk to Freedom (although it's a must-read). Read up on our recommendations here.
What to buy when you're in Africa
Soul Design is a Cape Town-based studio creating exquisite jewelry using brass, bone, wood and precious stones sourced from around Africa. Look out for their products at safari lodges across the continent, including And Beyond, Asilia Africa and Singita. Find the full list of stockists here.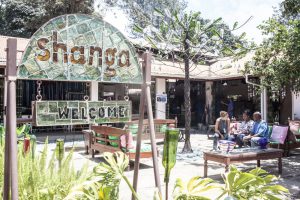 If your safari takes you to Arusha, Tanzania, be sure to check out Shanga, which employs over 70 people with a wide range of disabilities to create jewelry, textiles and glass ornaments using recycled and sustainable materials. Pop in to their open workshop at Elewana Arusha Coffee Lodge or find their products in The Green Room in Dar Es Salaam.
Mbiri Skincare employs Himba women from a Namibian women's co-operative to source essential oils from native plants, which are then turned into luscious body products. Look out for their moisturizers, oils and shampoo (as well as other fabulous hand-crafted products) at the Namibia Craft Centre in Windhoek as well as pharmacies across Namibia and South Africa.
BeadWORKS Kenya employs over a thousand women from nine different communities in Kenya, allowing them to translate their bead-working skills into much-needed income that uplifts the whole community. Their products are widely stocked in museums across the US as well as in places in Kenya such as Giraffe Manor. Their website is wholesale only, but you can check out the full list of stockists here.
Other items that make great gifts include Amarula, a South African cream liqueur made from the fruit of the marula tree and rooibos (or redbush) herbal tea, made from a plant that only grows in the Western Cape in South Africa.
Holiday gifts to buy online
Babylonstoren is a dreamy wine estate in Paarl, Cape Town, that produces seven delicious wines that won't break the bank – and they ship to the US in 3-5 days, too. Anyone who's stayed at the hotel – and eaten at the restaurant, Babel – will love the cookbook, which you can order too.
Based in the Pacific Northwest, Swahili Africa Modern is a Fair Trade company selling artisanal products from around Africa that include jewelry, home décor and arts and crafts. Their Christmas ornaments in particular are delightful and made for a great stocking filler.
Aspiga is a UK-based company which offers worldwide delivery on their handcrafted goods –­ this is the place to go to for stylish beaded sandals and kikois from Kenya. They also operate along Fair Trade principles.
And finally, for someone really special – maybe even for yourself – consider a bespoke homeware item from Katundi in Malawi. Their home décor items include hand-beaded textiles and show-stopping African style chandeliers, and international shipping is available. Another very special gift would be a limited edition print from the world-renowned fine art photographer David Yarrow.