Africa offers a treasure chest of excitement, adventure and learning for the entire family.  Safari adventures provide families a unique opportunity to discover and share in a new experience together. Whether young, old or young at heart, there is something to fascinate everyone. With no iPods, iPads, TV or WiFi, you'll have precious time to just talk, reminisce, tell stories and reflect on the value of family time together.
The right age to bring a child on safari depends on the individual, but in general we find that kids age 8 and over get more out of the experience and are better able to cope with long flights and jet-lag.   That being said, a safari can be an exciting and adventurous experience for all ages. No teenager will eye-roll when they see an elephant for the first time and if you have younger children, fantastic – the action starts just as they get up at 6 am!
Where should I go on a family safari?
South Africa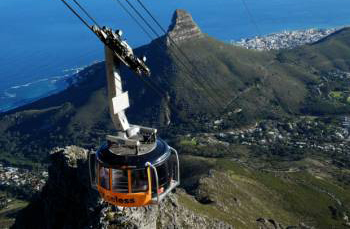 is a popular destination as there are malaria-free game reserves if you don't want to your kids to take malaria medication, and plenty of choice as far as safari accommodations are concerned – most lodges and camps are child-friendly as they cater to a large domestic market.  Some of the smaller, private wildlife parks and concessions are perfect for those traveling with younger children (even young teens) and you will see a lot of varied wildlife in a relatively short amount of time.  Check our our Cape and Kruger itinerary.
Kenya
 is an excellent family-safari destination with a good network of flights linking all the major national parks and thus limiting long road transfers. You can also easily add some extra beach time as there are flights operating from the Masai Mara straight to the coast. A visit to the David Sheldrick Elephant Orphanage and Giraffe Center in Nairobi makes for a wonderful start or end to the trip.
If you focus on Tanzania's northern circuit, which includes the Serengeti and Ngorongoro Crater, it's not too expensive to have your own private 4×4 and guide for the duration of your safari.  Many game drives are "all-day" affairs, though, so we would recommend your children be at least 12 years old. Check out our Tanganyika Wilderness itinerary which includes private vehicle and guide throughout. Adding beach time in Zanzibar is a good idea too. (Read more about adding beach time to your safari …)
Namibia
makes for a wonderful family safari destination as it not only has excellent wildlife viewing, but fun sand dunes and a magnificent coast-line with shipwrecks and seal colonies. The roads are good too, but the distance between places of interest is significant so unless you have children who don't mind long drives it's best to opt for a flying safari. If you have an elastic budget, try our Ultimate Namibia Safari.
Botswana does not require a lot of driving since many safaris are fly-in, but most include traditional canoe excursions through the delta region that prohibit kids under the age of 16. Many lodges and camps also require families with children under 12 to book their own exclusive-use vehicle, adding around $500 per family per day to an already expensive destination. That being said, there are some wonderful options for families – check out our Heart of Botswana itinerary.
Zimbabwe has fabulous wildlife viewing and you can include a trip to Victoria Falls, which is particularly good for families due to the variety of activities suitable for all ages. The adventure activities – such as white-water rafting and bungee jumping – are very popular with teens and young adults.   Why not consider our Classic Tented Safari, a fantastic family safari itinerary, combining both Zimbabwe and Botswana.
Gorilla tracking in Rwanda and Uganda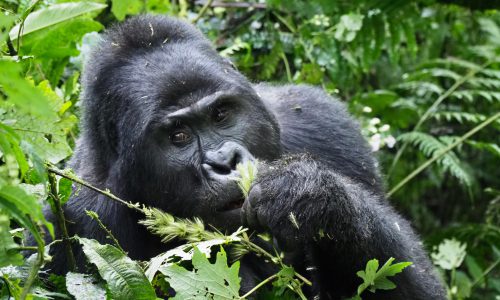 has become very popular in recent years, but children under the age of 15 are not allowed. That's no reason to discount these destinations though, as you can arrange a babysitter in Uganda while you go trekking and kids can get involved in other activities such as horseback riding, visiting local schools and meeting Pygmy communities.   A visit to Rwanda also offers activities that don't involve trekking, such as historical and cultural tours, including the genocide museum, however, these are more appropriate for families with teenagers and young adults.
Why do safari camps and lodges have age restrictions?
Most lodges don't allow children under the age of 8, or 12 – or at all. This is often simply because at an all-inclusive safari camp or lodge your game activities will be shared with other guests. Everyone pays a premium price for a safari, and a honeymooning couple is unlikely to enjoy your younger children as much as you do!
Safety is also paramount and as many lodges and safari camps are unfenced the animals roam right through camp day and night. Vehicles are usually open on all sides, with the danger that younger children could fall – or jump! – out.  Most significant is that game drives require a lot of patience and the ability to keep still when approaching wildlife, and younger kids may struggle to keep quiet when required.  So one good test for whether your child is ready for a safari is whether they can sit in a vehicle, sometimes quietly, for several hours at a time — you are the best judge of that.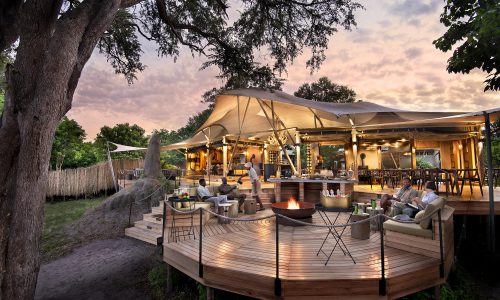 How can I ensure everyone is happy on safari?
Stay in a family-oriented lodge that offers special drives for children or baby-sitting options, plus dedicated kids' menus and earlier dining times. Ask us about which lodges and camps are truly family-friendly, with quality programs that will entertain and educate your younger ones while you get time to yourselves. Activities can include bug collecting, dung identification, treasure hunts and soccer games with lodge staff.
If you want to enjoy activities with your kids, mix up game drives with other activities, such as nature walks, horseback riding and cultural interactions.   If older kids are accompanying you on game drives, buy them their own camera (phone cameras are too tempting if you want them off their screens) and make sure everyone has binoculars. You can also award points or prizes for spotting birds, insects and wildlife, or have a bird or animal checklist to mark off.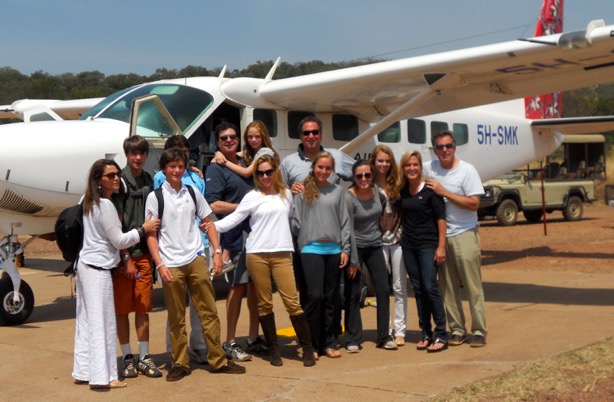 In summary
Ask us to book your own exclusive use vehicle if your children are under 10
Consider an exclusive use villa or multi-room unit, which provides complete flexibility and privacy for your family
Make sure the lodge or camp allows children and find out what the age limit is. If you occupy a whole camp on exclusive-use basis, sometimes an exception will be made
Stay somewhere with a pool during the hotter months (September – May)
Make sure the safari you choose is age appropriate – walking safaris are not suitable for children under the age of 12, for example
If you're worried about malaria, South Africa has malaria-free game parks you can enjoy
So whether you are a looking for a multi-generational adventure, or it's just you and the kids, gather some ideas by reading through our suggested family safaris.  Contact us to find out why our clients (and our own children) consistently claim that a family safari is the best trip they've ever taken!