Many of our safari guests ask us about this once-in-a-lifetime experience in Cape Town. Not a lot is known about the behaviors of great white sharks as they don't survive in captivity, but they're considered to be endangered – it's estimated that there are less than 5,000 left in the world. An up-close encounter is an incredibly thrilling experience, and you can also help conservation at the same time if you go with a reputable operator.
Where can I go cage diving?
Great white sharks are migratory – although their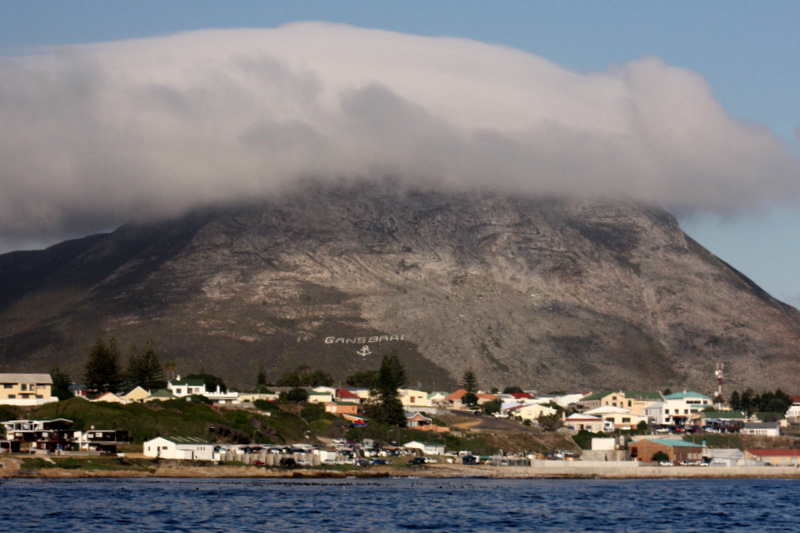 exact movements are still largely a mystery to researchers – they do congregate at two seal colonies near Cape Town: Seal Island in False Bay and Dyer Island in Gansbaai.
False Bay is closer to Cape Town (boats leave from Simon's Town, 30 miles from the city center) but the season is shorter – mid-March to mid-September. You may get the chance the see the sharks breaching as they launch themselves at the seals – an incredible sight, and one where you end up not knowing quite who to root for – the predator or the prey.
Gansbaai is further from Cape Town – 120 miles, or a 2.5-hour drive, but it's dubbed "the shark capital of the world" and boat trips leave throughout the year (although a sighting is never guaranteed, more on that later). The optimum time is June to September when visibility is best and numbers are highest.
Which operator should I use?
We book our guests in with Marine Dynamics in Gansbaai as
they're a highly professional organization with a strong conservation ethos. The company supports several worthwhile projects, including the disposal of fishing line from small boats or shore-based angling that can entangle sea animals and the rescue and rehabilitation of animals in distress – particularly endangered African penguins, as well as stranded whales, whale sharks, dolphins, sea turtles and seals.
What happens on the trip?
The company can only confirm what time you'll go out the day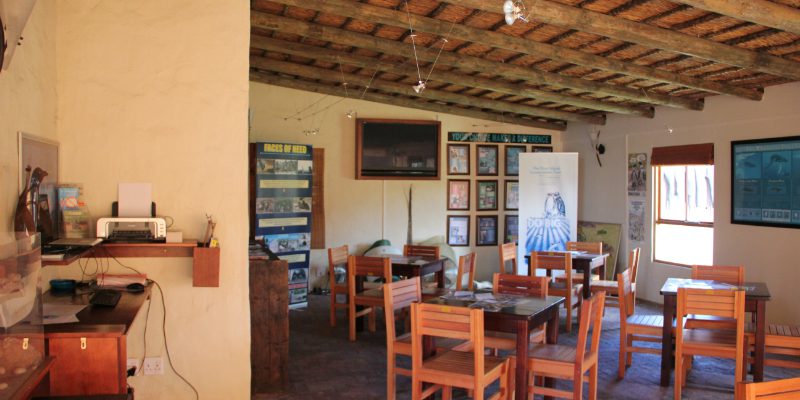 before, so you need to make sure you keep the whole day open. They'll provide you with breakfast or lunch depending on the time of your excursion and offer a full range of snacks and drinks at all times.
You'll be accompanied by a marine biologist conducting research (and happy to answer your questions) – the entire crew are highly knowledgeable and passionate about sharing their love and respect for the sharks.
You'll be provided with a clean and dry wetsuit – the company has over 100 in rotation to ensure every size is always available – as well as a mask, booties and weights. Beware, the water is cold! After a short safety video, you'll board the boat and take a 20-minute or so trip out to the island.
Do I have to go in the cage?
Absolutely not – and in fact, the views from the upper viewing
deck can be just as spectacular, especially if visibility in the water is poor.
The cage itself is securely attached to the boat, and your head will be no more than a meter under the water. Each boat trip has about 25 participants and you'll go down 10 at a time – and you can get out whenever you want. Usually, a shark is spotted by the crew and everyone is instructed to duck under the water to see it swimming past. The sharks are lured to the cage by the smell of bait but they are not fed (unless they manage to catch it).
Can kids come on the boat?
Yes, all ages are welcome and under-5s are free. Children aged 10 and over can accompany an adult into the cage.
Can I take photographs?
Yes – and the boat has waterproof lockers to store equipment when you're not using it. A videographer accompanies each trip and shoots footage that you'll probably want to purchase to show friends and family back home.
What other animals will I see?
As well as a variety of seabirds, you're likely to spot the rest of
the Marine Big 5 – seals, dolphins and penguins. And often, copper sharks and stingrays.
What do I need to bring?
All food is provided, so just a camera, sun cream and a hat, plus warm clothes – it can get cold on the boat, even in summer (there are jackets on board if you need one though). It's recommended that you take motion sickness pills, one the night before and one the morning of your trip. There are showers back at the clubhouse.
Will I be guaranteed to see a shark?
In short – no. June-September is winter in South Africa so the
weather might be too bad to go out and visibility may be poor. Note that if your trip is canceled for any reason you'll receive a voucher to take a trip at another time.
Fancy a cage driving trip when you're in Cape Town? Speak to your safari specialist and we'll schedule it.
All images © Marine Dynamics