Travel to the African continent has always been a rewarding
experience.  In addition to the thrill of being on a safari and seeing the incredible wildlife in their natural environment, tourism dollars support conservation and anti-poaching efforts.  Travel educates us all, by showing us the faces, diversity and disparity of the world around us.   
 What are travelers looking for going forward? 
The natural world will continue to inspire our clients' wish lists,
after a year of being homebound with limited travel opportunities. The wide-open spaces of Africa beckon, and with it, experiences that combine the outdoors, delicious food & wine, and cultural experiences.  Our South African itinerary focused on food and wellness covers some of the country's highlights. 
A desire for thoughtful travel – a safari is a bucket list
experience for many, and going forward there is an increased desire to be truly aware of the cultures in each country, the role of the local communities in supporting wildlife conservation, and how safari tourism supports the communities. Our Kenya Supreme safari is a favorite for clients traveling with their families. 
To that end, a safari can offer an enhanced purpose, as visitors provide additional support to local communities, with village and school visits, or bringing some supplies, if their luggage
allowance, permits. The locals enjoy meeting visitors and sharing their own traditions, often reflected in the local crafts, such as basket weaving or jewelry making, and art, as artists are inspired by their surroundings, allowing guests to bring a little of Africa home with them. Our blog on the Art of Giving offers further inspiration, and we are also happy to offer suggestions.   
Our travelers are also immersing themselves in the destinations they are visiting, even before they depart for distant shores, by researching etiquette and traditions, and
asking lots of questions once they are there.  Safari guides are often from the local communities and, in addition to their incredible knowledge of the flora & fauna in each wildlife region, have fascinating and insightful stories about the local cultures, some of whom have been traversing the landscapes for centuries. Our Botswana & Zimbabwe Explorer itinerary highlights these diverse experiences.  And, if you're lucky, you might meet some of their family on a local village visit!  We love recommending Books to Read as well. 
We are also seeing a trend towards a slower safari, and staying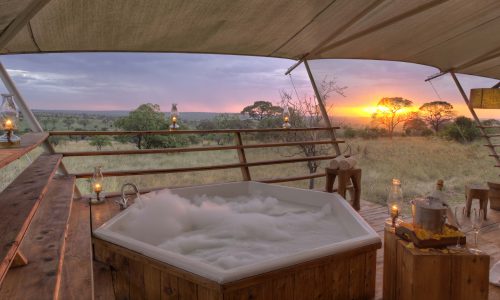 in each place a little longer. Our Leisurely Tanzania itinerary highlights this – instead of trying to "see everything", spend an extra day in each location. Perhaps skip a game drive and enjoy armchair viewing, or take an afternoon bush walk (where offered) and be present.  After all, Africa is a vast continent, with many destinations offering diverse wildlife and cultural experiences – much the delight of our repeat clients.