We are not surprised that Prince William proposed to long time girlfriend Kate Middleton while on safari in Kenya. The combination of luxury lodges, romantic tented camps, incredible amount of wildlife, and gorgeous landscapes, makes Kenya the perfect destination for couples in love. William and Kate had spent time together in Kenya on previous vacations. Prince William also spent time in Kenya and Tanzania after graduating from high school, and he even speaks a little Swahili.
Lewa Downs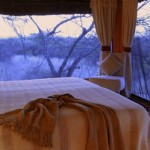 On this particular (now famous) vacation, William and Kate stayed with friends at the Il Ngwesi, a luxury, community-owned lodge in the Lewa Wildlife Conservancy. The Conservancy was a project started in the 1980's by the Craig family and Ana Merz. Their objective was to save the rhino from being poached into extinction. They've been so successful that today, Lewa employs more than 300 people and encompasses the 40,000 acres owned by the Craig's, an additional 8,000 acres owned by others and 14,000 acres of national forest. The reserve supports over 440 species of birds and more than 70 different mammals. Its rhino population has grown steadily.
There are several accommodation options in the Conservancy, we recommend Lewa Safari Camp. Besides spotting animals, highlights in this area include spending time with the local Samburu, camel riding, hiking, fly-fishing and dining on delicious homegrown food prepared by expert chefs.
Celebrity Romance in Kenya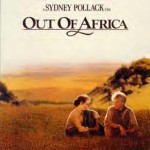 Did you know Prince William's grandparents, Queen Elizabeth and Prince Philip, spent their honeymoon at the foot of Mount Kenya? Unfortunately it was cut short by the death of Elizabeth's father which meant she arrived in Kenya as a Princess, and left as Queen. Other famous couples who have enjoyed a blossoming romance in Kenya include Karen Blixen and Denys Finch Hatton, well known for its portrayal in the ultimate romantic movie "Out of Africa". William Holden and Stephanie Powers played out their romantic involvement at his Mount Kenya Game Ranch. Clark Gable and Grace Kelly enjoyed a romantic affair while filming Mogambo in Kenya – ""What else is there to do if you're alone in a tent in Africa with Clark Gable?".
Of course the problem with citing celebrity romance is that the couples often get divorced! Tiger Woods proposed to his ex-wife in South Africa and Tom Cruise and Nicole Kidman honeymooned in Morocco. Brad and Jen spent their honeymoon in the The Seychelles, as did Paul McCartney and Heather Mills. But of course, none of their consequent issues had anything to do with the location of their honeymoon! We'll keep our fingers crossed for Chelsea Clinton and Mark Mezvinsky who spent their honeymoon in South Africa.
Have you experienced your own love story in Africa? Let us know and leave a comment below!