Traveling to the African continent is a marvelous adventure.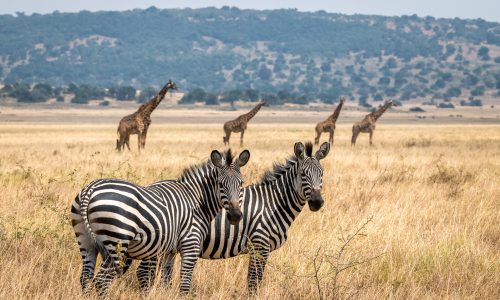 For many travelers, it is considered to be a "once in a lifetime experience." As a result, our clients endeavor to see as much as possible within a relatively short period of time.  Combining Kenya with Tanzania or South Africa with Botswana and Victoria Falls has been the norm and these journeys will continue to be amongst some of our most popular itineraries.
That said, for clients contemplating a safari for 2021, you might consider focusing on one destination at a time, to simplify the planning process and logistics in a post-pandemic landscape.  After all, for so many clients, the dream of a return to Africa usually begins on the flight home.
But where to go?  Our safari specialists are available to discuss your wishlist, travel style and budget to advise and create a custom itinerary. Here are a few of our sample itineraries set in a single country.
Kenya
Kenya offers distinct and diverse wildlife regions.  Our
Kenya Supreme safari combines the wildlife rich Maasai Mara (home to the world famous wildebeest migration between July & October), with the stunning landscapes and cultural experiences of Samburu.  Optional additions to this itinerary would be Amboseli, in the shadow of Mount Kilimanjaro and home to the famed "big tuskers".  Or add beach time on the shores of the beautiful Indian Ocean.
Namibia
The vast, remote landscapes of Namibia are almost ethereal and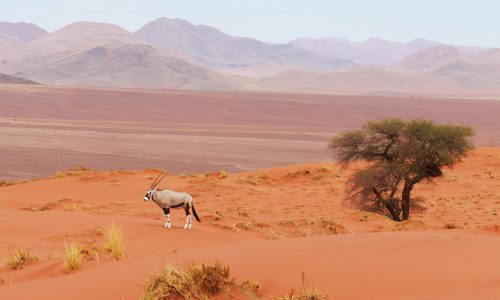 the wildlife is a miracle of nature's adaptation to the arid land. Our Ultimate Namibia itinerary combines travel by air and road. Journey from the majestic sand dunes of Sossusvlei, to the rugged, dramatic red rocks of Damaraland, home to San engravings and paintings, as well as desert adapted elephant before concluding the itinerary in the Etosha National Park region at two of our favorite properties.
Rwanda
Compared to many African countries, Rwanda is quite compact,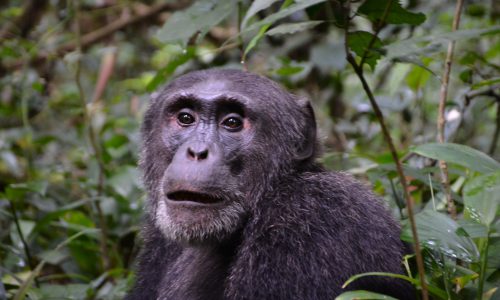 which lends itself very well to an overland itinerary (though you will still enjoy some "African massages" on the bumpy roads).  Our Land of a Thousand Hills itinerary begins with the incredible history and culture of Kigali, before embarking on a traditional safari in Akagera National Park.  From there you'll journey to Nyungwe Forest, home to Rwanda's chimp population, before concluding the journey with one of wildlife's iconic experiences – a trek to see the mountain gorillas.
South Africa
For clients looking for a diverse array of experiences, South Africa
remains a premier destination. Cape Town and the Winelands offer so much to do, from culinary delights and wine tastings to Table Mountain and the Cape Point peninsula (and those cheeky penguins) to art galleries and museums, detailing the country's history.  This provides a fantastic contrast to the Big Five safari experiences offered by the country's premier wildlife areas in the Greater Kruger – the unfenced borders allow the free movement of the wildlife – as detailed in our Sensational South Africa itinerary.  Or take a slower pace and Discover South Africa by including the famed whale coast where you will enjoy some of the world's best land based whale watching.  Our safari specialists are also happy to discuss how to incorporate Johannesburg, a must for travelers wanting to learn more about the country's recent geopolitical history.
Tanzania
The country's famed northern circuit is a must for first time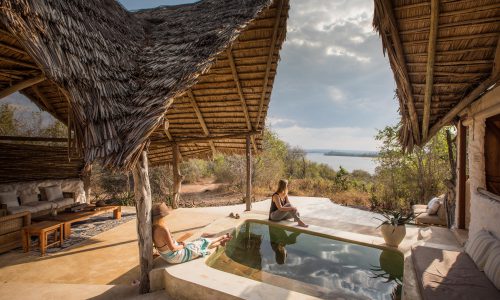 visitors to Tanzania, as detailed in Victoria's trip report.  Travelers looking for an off the beaten track adventure, should consider the "southern circuit", where you can combine the vast areas of Nyerere National Park (formerly the Selous and the country's largest wildlife area) with Ruaha, its dramatic landscapes and home to the country's largest wild dog population.  Diverse activities include off road driving, walking, fly camping and boating.  Our Southern Tanzania with Chimp trekking, also includes time in Katavi and its large herds of buffalo, and Mahale, home to over 900 chimpanzees, where guests have the opportunity to track.
Zambia
For seasoned safari goers or travelers with a real sense of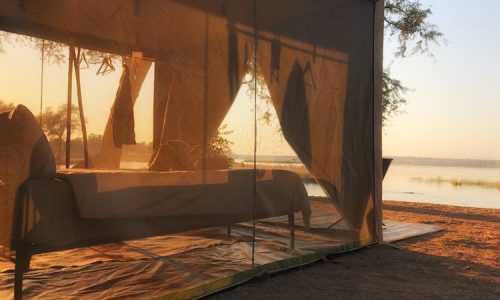 adventure, we are suggesting a Zambian Bush Adventure featuring two owner operated properties in remote locations in Kafue and the Lower Zambezi.  These camps harken back to the days of old, with a no-frills experience that doesn't sacrifice in terms of quality – simply designed tents, with flush toilets and bucket showers. The guiding is superb, the dining experiences are top notch, all in prime wildlife locations.
Zimbabwe
The glory of Victoria Falls is an excellent starting point for our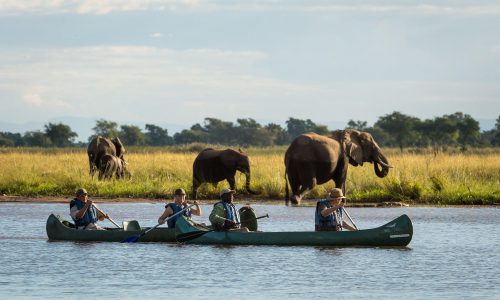 clients' Zimbabwe Adventurer. Visitors will love southern Africa's adventure capital, where in addition to enjoying classic experiences such as a sunset cruise on the Zambezi, a tour of the Falls or village visit, they can bungee jump, microlight or go white-water rafting.  The itinerary also combines two iconic Zimbabwean wildlife areas. Begin in Hwange, where you can enjoy game drives, bush walks and a night in a star bed and end at Mana Pools, located on the Zambezi River. Its beautiful views over the Rift Valley escarpment are the perfect backdrop for safari activities, which also include canoeing and fishing (catch and release).
The above suggestions should have you ready to plan an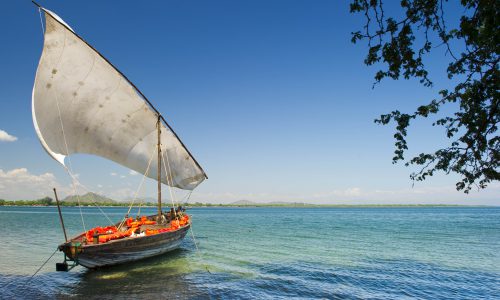 African safari in 2021 or beyond – more suggestions can be found on our destination page, including ideas for Botswana, Malawi and Uganda. Please reach out to one of our safari specialists, to discover which African destination is best for your dream trip.