Every African country has their national museums, they tend to vary from excellent to somewhat rundown. But there are also plenty of art galleries that few have heard of outside the continent. You can see as well as purchase, excellent high quality, contemporary African art at the galleries listed below:
Art Galleries in Egypt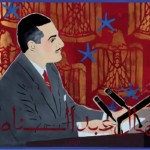 The Safar Khan Gallery in Cairo's trendy Zamalek district, houses some of Egypt's finest contemporary art. The Gallery features regular exhibit openings for Cairo's art scene and they've recently opened a second gallery in El Gouna, on Egypt's Red Sea Coast.
Townhouse Art Gallery, Cairo – One of the leading independent art spaces in the region, the Townhouse Gallery exhibits artworks by contemporary Arab artists. The three-floor building also stages weekly film screenings, experimental theater performances, music and public lectures. Open daily except Thursday.
Art Galleries in Morocco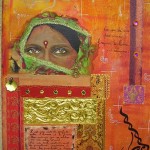 L'Appartement 22, Rabat – Founded by Dr. Abdellah Karroum, L'appartement 22 is an independent, collaborative project, based in Rabat, Morocco. It is the first such space in Morocco, and has since inspired a number of artist-run spaces and collectives. From its first exhibition in October 2002, L'appartement 22 has consistently featured challenging and exciting contemporary arts programming of international acclaim.
Matisse Art Gallery, Marrakech – Matisse Art Gallery is located at the heart of the Gueliz French quarter of Marrakech and presents works by Moroccan and international artists. It also develops and finances creative and patronage projects that serve as platform of production for contemporary artists. A second Matisse Gallery recently opened in Casablanca.
Galerie Rê, Marrakech – The Galerie Rê is exclusively devoted to contemporary art and shows the work of established and emerging artists from Morocco and the Mediterranean. The gallery includes sculptures, installations, photographs, paintings, and presentations, as well as occasional concerts, debates, and conferences.
Art Galleries in East Africa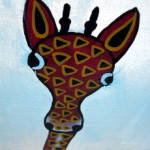 Gallery Watatu, Nairobi – Gallery Watatu was founded in Nairobi in 1968, and aims to promote contemporary African art, paintings and sculptures. Gallery Watatu is home to the largest collection of originals of Tanzanian E. S Tingatinga, as well as many other works by emerging contemporary artists in East Africa.
AfriArt Gallery in Kampala (Uganda) – a focal point of Kampala's artistic community and provides a wonderful space to showcase the exquisite art of Uganda. The gallery is open Mon – Sat, 9am to 6pm.
Art Galleries in Southern Africa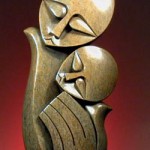 Matombo Gallery, Harare (Zimbabwe) – has some very fine Shona sculptures and has curated critically acclaimed international exhibitions exclusively featuring works by Zimbabwe's major artists.
Goodman Gallery, Johannesburg and Cape Town – The Goodman Gallery is at the forefront of contemporary art in South Africa. Its focus is on artists – from South Africa, the greater African Continent, and other countries – who engage in a dialogue with the African context.
Gallery MOMO, Johannesburg – Gallery MOMO is a contemporary art gallery that launched in 2003 under the directorship of Monna Mokoena. The gallery represents a prominent selection of local and international artists, including artists from the Diaspora, who work across disciplines.
João Ferriera Gallery, Cape Town – The gallery was established in Cape Town, South Africa in 1998, and has gained a reputation for being one of the country's leading galleries for artists and art collectors. The gallery specializes in contemporary South African art, with regular exhibitions of work in many media.
WhatiftheWorld, Cape Town – Whatiftheworld acts as a platform for a new generation of emerging South African contemporary artists, and was selected in 2007 by Contemporary Magazine (London) as one of the 'Top 50 Emerging Galleries from Around the World.' This fast-rising young gallery has become a destination point for curators and collectors to experience innovative work, and to become acquainted with some new names.
SMAC Gallery, Stellenbosch – The Stellenbosch Modern and Contemporary (SMAC) Art Gallery has earned acclaim for successfully hosting a series of thought-provoking exhibitions accompanied by well researched publications. SMAC is primarily concerned with the significance of historical and contemporary art movements in South Africa such as the modernist abstract era, the protest era and the neglected contribution of African artists in the post-war period. A branch of SMAC recently opened in Cape Town.
If you are planning to visit Africa, add an extra day at any of these destinations to check out the contemporary art scene. There's also the Jo'burg Art fair, held annually, that showcases some of Africa's finest, contemporary artists. Contact us, we'll get you there!