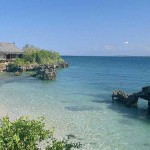 Diane recently visited the Quirimbas Islands that lie in the Indian Ocean off northeastern Mozambique, close to Pemba, the capital of the province of Cabo Delgado. The archipelago consists of around 27 islands, including Ibo, Matemo, Medjumbe, Quirimba, Metundo, Quisiva and Rolas Island. Her trip report follows, and will give you a great taste of what there is to see and do in this archipelago, that is steeped in history, with a very vibrant culture, set in a lush tropical landscape. Please contact us for more information about the Quirimbas, we would love to help you plan your vacation to Mozambique.
The Quirimbas
Originally home to fishing settlements, the Quirimbas Islands' population grew around Arab trading posts from the 10th century and thrived under the Portuguese trading routes when it was known as the Ilhas de Sao Lazaro (Islands of St. Lazarus). Mozambique gained independence from the Portuguese in 1975. Some of the islands are permanently inhabited; others are simply bases for fishermen. Most are extremely rustic, a few have a natural water supply, and some are beginning to offer places to stay, varying from basic to ultra luxurious.
Ibo Island
Only four Quirimbas islands were permanently inhabited before 1975, the most important of which was Ibo. From
Quililea we were able to take a 45 minute boat ride to explore the island. We were met by Rob MacKenzie, the manager of Ibo Island Lodge and he took us by land rover on a fascinating historical and cultural tour of Ibo. Nominated for World Heritage status, and the head quarters of the Quirimbas National Park, Ibo is one of the most ancient settlements in Mozambique. For the last 500 years Ibo Island was a prosperous and important trading post along the coast of East Africa. Grand colonial administration buildings lined its streets, and three majestic forts, the largest of which, the 5 sided star-shaped São Baptista. However, this little coral and palm-fringed island has a turbulent history of slave trading, pirates and most recently as a place of imprisonment and torture during the fight for independence in the early 70s. Post independence, the island immediately lost its status, reverting to the fishing community it once was, and gradually became the relaxed and easy going place it is today. As Rob explained, today there is a slow but steady resurgence as traditional silversmiths, local craftsman and NGO sponsored projects have 'storefronts' at the old fort. Foreign enthusiasts are restoring buildings, and attractive guesthouses have opened, namely Ibo Island Lodge, set in three fine high-ceilinged mansions and furnished with antiques.
These islands are known for their high-quality diving sites, including phenomenal drop-offs, some up to 400 meters. The Quirimbas National Park, spanning an area of 7 500 km², includes the 11 most southerly islands, which are partly surrounded by mangroves. Each island is different, which makes it possible to visit several resorts in the same archipelago and experience something different at each.
Quililea Island

We stayed on beautiful Quililea Island, which is stunningly picturesque. The lush, tropical vegetation including mangrove forests, frangipani and massive baobab trees was a surprise. The birdlife included fish eagles, the lovely Madagascan bee-eater. Paradise Flycathers, as well as the many different types of starling, storks and sunbirds to name a few. Superb snorkeling is available from right in front of the lodge, which makes it hassle free and so much more appealing and accessible. And the turtles, Napoleon wrasse, morays, puffer fish, nudibranchs and bumphead parrotfish help to make the Quirimbas one of the world's top diving destinations.
Our villa was situated on a coral outcrop so while it wasn't 'on the beach' we had a wonderful sunset view over the water. But for those expecting to leap from bed into the sea, this doesn't fit that bill. There was a large deck on several levels providing multiple options for relaxing on sun loungers, day beds or a hammock. The rooms were simply decorated but very spacious and comfortable – with ceiling fans and air-conditioning if preferred. It was possible to swim from the villa, but it is quite tide dependent and does require foot protection from the coral and shell covered beach.
Quililea Island Activities — Picnic Lunches on the Beach, Snorkeling and Kayayking
While originally anticipating a rather lazy stay at Quililea, I discovered that there are a surprising number of activities, so for those who 'can't sit still', there is plenty to keep you busy here. We had an exciting
afternoon deep sea fishing, managing to land a Giant Trevally (catch and release), a Barracuda and a King Mackerel. A kayak paddle around the Island proved strenuous but the exercise was welcome after the hard to resist delicious food. We ate mostly fresh and simply prepared seafood, which was perfect but if you need a steady diet of red meat, you are well advised to let them know in advance. One of the 'signature' features of Quililea is to eat in innovative venues each night, which is delightful. One night we ate pool-side, another night on the beach, and then also by candlelight in the garden. Very popular with my travel companions was the picnic lunch the staff organized on the lovely Turtle Beach. We took a 15 minute walk to the other side of the island to find a large Bedouin style tent set up complete with dining table and chairs as well as bean bags for relaxing after lunch. There was a full bar set up and a sumptuous buffet of food fit for a king. That was such a great success we requested a repeat a few days later and this time went by boat to a nearby island for a similar extravaganza.
We were extremely well looked after by our butler-hosts (Alfredo and Nelson) who could not have been more delightful and enthusiastic in wanting to make our stay enjoyable. The lodge is managed by a South African based couple, Kelley and Paul, and while Paul was handling back of house, Kelley ensured that we had everything we could possibly want or need and did so with effortless style. Three cheers also go to Nathan who greeted us on arrival and continued to keep us entertained throughout our visit.
Who Would Love It…
So while I would certainly recommend a visit to the Quirimbas and Quililea in particular, the caveat would be that it is not a beach resort in the style of the Caribbean. If you are looking to sunbathe on a white, powder sand beach and swim in a crystal clear blue sea, this is not the place for you. The experience is rather part nature, part marine life and water-based activities and part relaxing in beautiful surroundings offering excellent food and great service.