With colder weather setting in here in Connecticut, we find ourselves yearning to travel back to Africa. But until that time, the next best thing is to settle in, stay warm, and watch Africa on our TV and movie screens! Right now we are positively spoiled for choice. Here's just a sample of what's on our "must-see" list…
Queen of Katwe – "Now showing on a screen near you …" — it's rare we can say that about a movie, set in Africa and with African actors! Queen of Katwe is the colorful true story of a young girl selling corn on the streets of rural Uganda whose world rapidly changes when she is introduced to the game of chess, and, as a result of the support she receives from her family and community, is instilled with the confidence and determination she needs to pursue her dream of becoming an international chess champion.

A United Kingdom — A wonderful true story about the romance between Sir Seretse Khama and his wife Ruth Khama whom he met while studying in Britain. They married in 1948 despite fierce opposition from their families and both the British and South African governments. Khama was the son of the king of the Bamangwato people, in what was then the British protectorate of Bechuanaland. He was exiled from Bechuanaland in 1951, partly in an attempt to placate an apartheid-riven South Africa. After giving up royal status, the Khamas were allowed to return to the country in 1956, and Seretse Khama would go on to found the Bechuanaland Democratic Party, and become the first president of Botswana when independence was gained in 1966.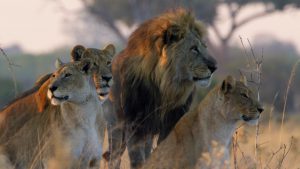 Savage Kingdom — Coming soon (25th November), a new National Geographic documentary filmed in Botswana's Savute area. The documentary follows five heroes, each with a unique power, which head up rival families struggling for power, clawing their way to the top. The winners are rewarded with the richest hunting grounds in the kingdom, but the fate of the losers is brutal – exile or death. It's pretty savage as you'll see from the trailer linked above, so if you don't like to see cats fighting, or animals clashing — maybe check out the two films previously mentioned instead!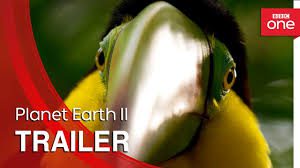 Planet Earth Two — We can't wait for this one to come out, the trailer looks amazing and who would not tune in with David Attenborough narrating! BBC's Charlotte Moore says: "A decade on from Sir David Attenborough's Planet Earth, this new series promises to be an extraordinary experience for our audience. Filmed over three years across the globe with all the very latest technology, the series uncovers stories about the natural world we have simply never been able to witness before."
More about: Inspirational Movies Set in Africa, Books to Read Before You go on Safari …