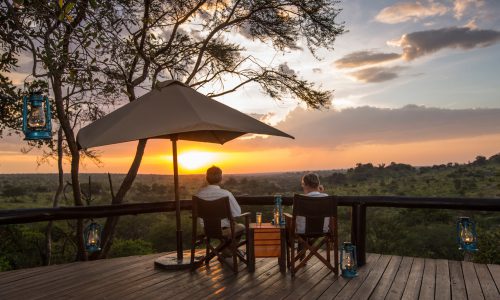 We are often asked how far in advance should one plan a safari?  The quick answer is, ideally a year however if you have some flexibility with your travel dates we can be successful even with short lead time.  To get you started, we recommend you contemplate the following questions … and of course, we'd be delighted to start a conversation about turning your safari dreams into a safari itinerary.
Where to Go and What to Do?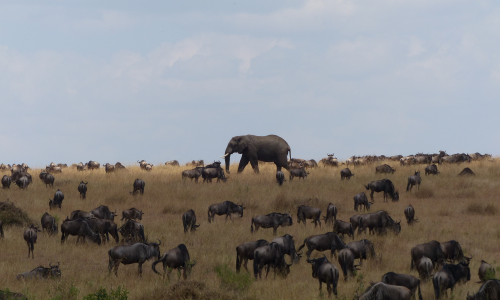 When thinking about a safari, you'll need to make decisions about what you'd like to see and do.   Maybe it's witnessing the awesome spectacle of thousands of wildebeest and zebra migrating across the savanna; perhaps you are enthralled by elephants, captivated by the big cats, or have your heart set on seeing gorillas?  You might want to include a Kilimanjaro climb, relaxing on a tropical beach, or exploring the culture.  You can opt for a more traditional, classic safari experience or a more active safari…  There are a myriad of options and you'll want to have time to consider what's best for you.  We're here to help you put the pieces of the jigsaw puzzle together.
When to Go?
Once you've decided what kind experience you are looking for, we can help determine the best time of year to go.  We can tell you when the impala baby boom draws a frenzy of predators, or when the southern right whales come close to land. If you are an avid birder and also want some beach time, there are only a few months a year where these two activities are at their respective peaks, since one requires rain and the other sun.  Starting to plan in advance gives you the best chance of catching that perfect window and getting just the trip you are hoping for.  Read more on "Safari Dreaming"…
Travel Style?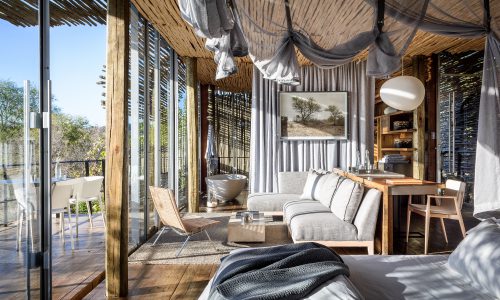 The more we know about your travel preferences, the better the chance we can make your made-to-measure safari fit perfectly.  Are you looking to indulge or explore? Do you prefer large hotels or small B & Bs?  Do you prefer traveling overland or by light aircraft?  What is your preferred pace?  What's going to make your children happy?
What's your Budget?
Whether it lies in the level of luxury, the combination of destinations or handling the logistics in between, we know how to manage cost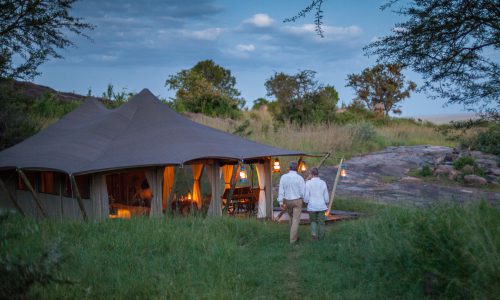 without compromising excellence. We are admittedly fussy about the quality of service and lodging, and especially about the guides because they will determine the success of the safari experience and ultimately your memories of Africa.  What matters most is to provide an exceptional experience at the best possible value to meet your personal budget criteria.
Getting There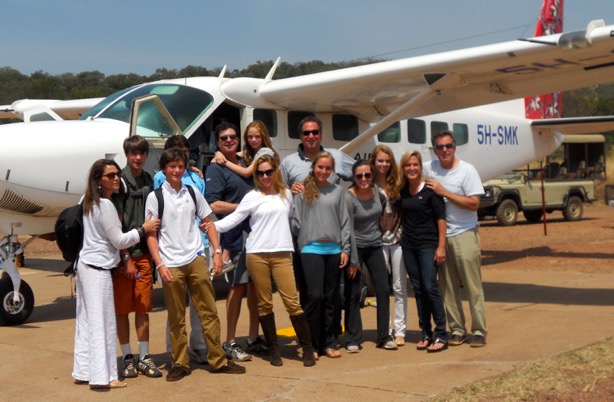 Airline reservation systems display flight schedules approximately 330 days in advance of departure date.  With a limited number of carriers offering direct flights to Africa, it is important to book your flights as soon as possible once your land arrangements are confirmed as this will likely result in the best possible fares.  If you are willing to take a more circuitous route to your destination, there may be more competitive fares available.  If you wish to use air miles for your flights, then you certainly want to book as soon as the schedule is published as mileage seats are very limited.
Safari Camps & Lodges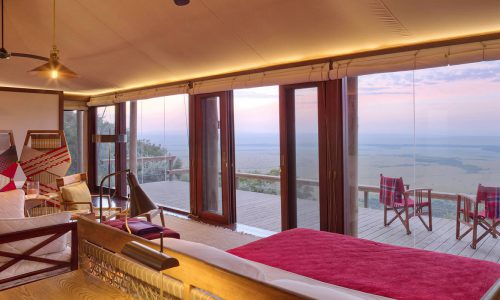 Of course, there are more accommodation options than airplane seats, but you may be surprised to discover that the best safari camps fill up six months to a year in advance. This is especially the case around the Christmas holidays and during the height of the safari season (from June through August).  Luxury safari lodges are small and intimate, which is their charm, but catering to fewer than 20 guests at a time, means availability gets tight very quickly.  If you are traveling with family and/or friends and need more than one room, this is especially true, as there are generally only one or two family rooms at each lodge.  One of the most enjoyable aspects of planning a safari is browsing through the incredible properties on offer, so make sure to book far in advance to avoid any disappointment.  Here's a review of some of our personal favorites: Our Top 20 Lodge Picks 
Arm Chair Safari Prep
Once the planning process is complete and your itinerary is booked and confirmed, you can relax and look forward to the trip – anticipation is half the fun. Try to read as much as possible about the destinations you'll be visiting as it truly enriches the entire experience.   Add some of our favorite inspirational movies to your Netflix list and get in the mood.  Peruse our What to Read on Safari book list. Practice taking pictures with the camera you plan to bring along so you'll be ready to take the perfect shot instead of fumbling with the right setting.  Read more about How to take great wildlife photos.  We'd also recommend a visit to your local zoo.
Final Checklist
A few months before your trip, you should check in with your travel clinic to get the right immunizations and malaria prophylactics if necessary.  At this time you should also find out if you need a tourist visa and double check to make sure your passport is valid for at least six months after your return date home.  Leaving this to the last minute can be really stressful, so the more time you have to arrange it, the better.  We'll provide you with customized Essential Travel Details to ensure all the t's are crossed and i's are dotted.
Read More on When to Go to Southern Africa and When to Go to East Africa